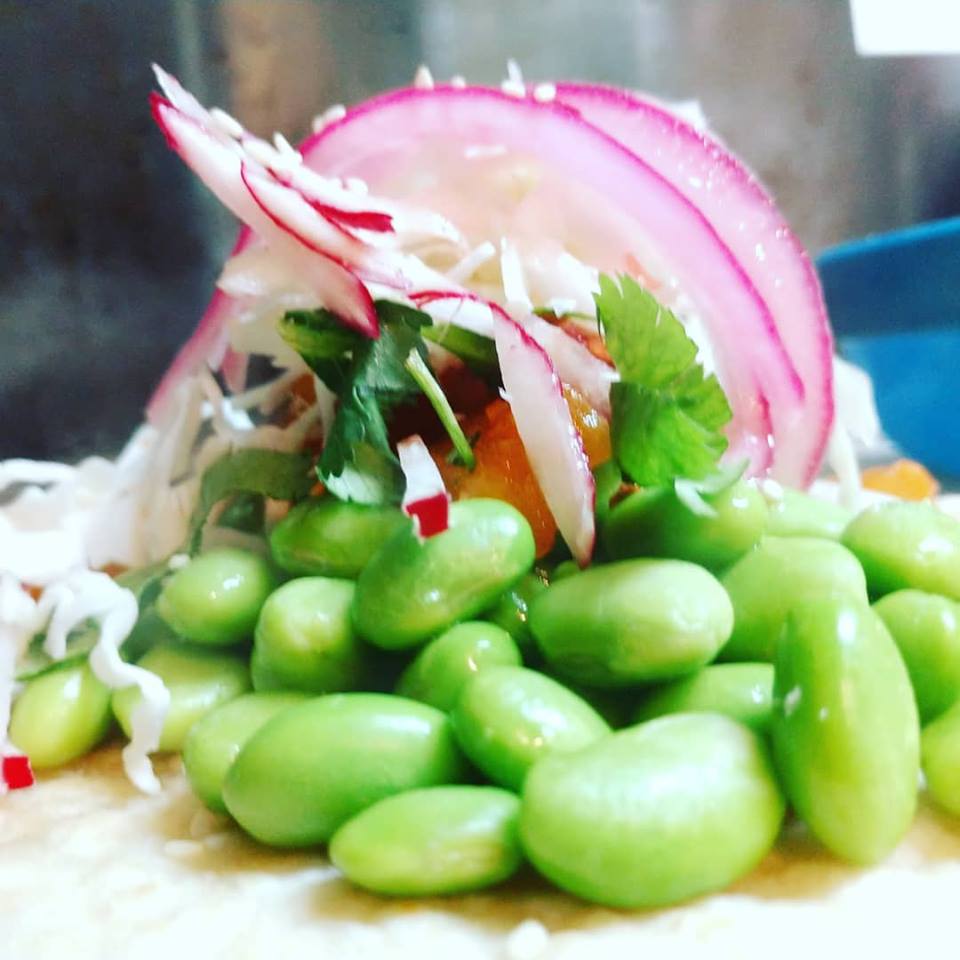 One of the things our fearless leader Chef David Shiplett feels is important is feeding folks, including Vegitarians and Vegans the best food he can create. Chef David also believes that they should have the best Vegan or vegitarian tacos around and for you omnivores who also ended up here the same goes for us too. the BEST tacos in Bradenton and evidently other people are smelling what Chef David has cooking. The Bradenton Herald's Food and Drink did a nice write up about us and other locals venues offering Vegan and Vegitarian fare. Here is a snippet about us from the article.


Birdrock Taco Shack
Birdrock Taco Shack is a restaurant in Bradenton's Village of the Arts.
Chef David Shiplett lets his culinary creativity run wild, giving tacos and burritos all kinds of new twists.
The menu offers lots of vegan and vegetarian options, and it changes seasonally, so there's always something new to try.
Taco highlights from a recent menu include the "Avocado Bahn Mi," the "Edamame with Pineapple Bang-Bang" and the "Roasted Beet and Goat Cheese."
With offerings changing seasonally, you have a good reason to come back and see what's new.
Birdrock Taco Shack is at 1004 10th Ave. W. in Bradenton.
If you would like to read the complete article and find out other Vegan and Vegitarian places to try just visit the article on the Bradenton Herald Website